Tops Supermarket Thailand
Tops is the biggest chain of supermarkets in Thailand, Tops supermarkets can be found in every Central Department stores in Bangkok and around the country. You also have quite a few Tops supermarket outlets as independent units, not housed in any department store. In recent years, the Tops supermarket range has gone beyond that - the company has started opening up rather big outlets, still under the Tops brand. A good example is the Tops supermarket on the Sathupradit road in Bangkok, Thailand. We present a few images from the Tops branch at Sathupradit in this report.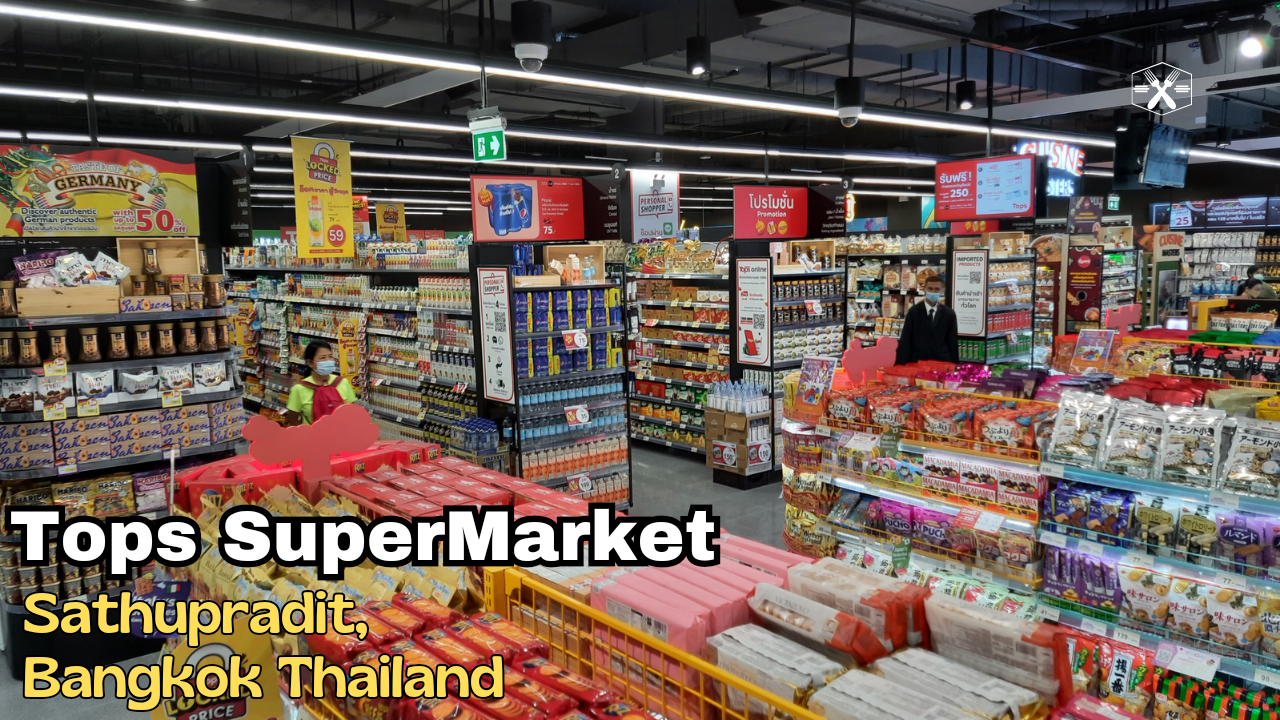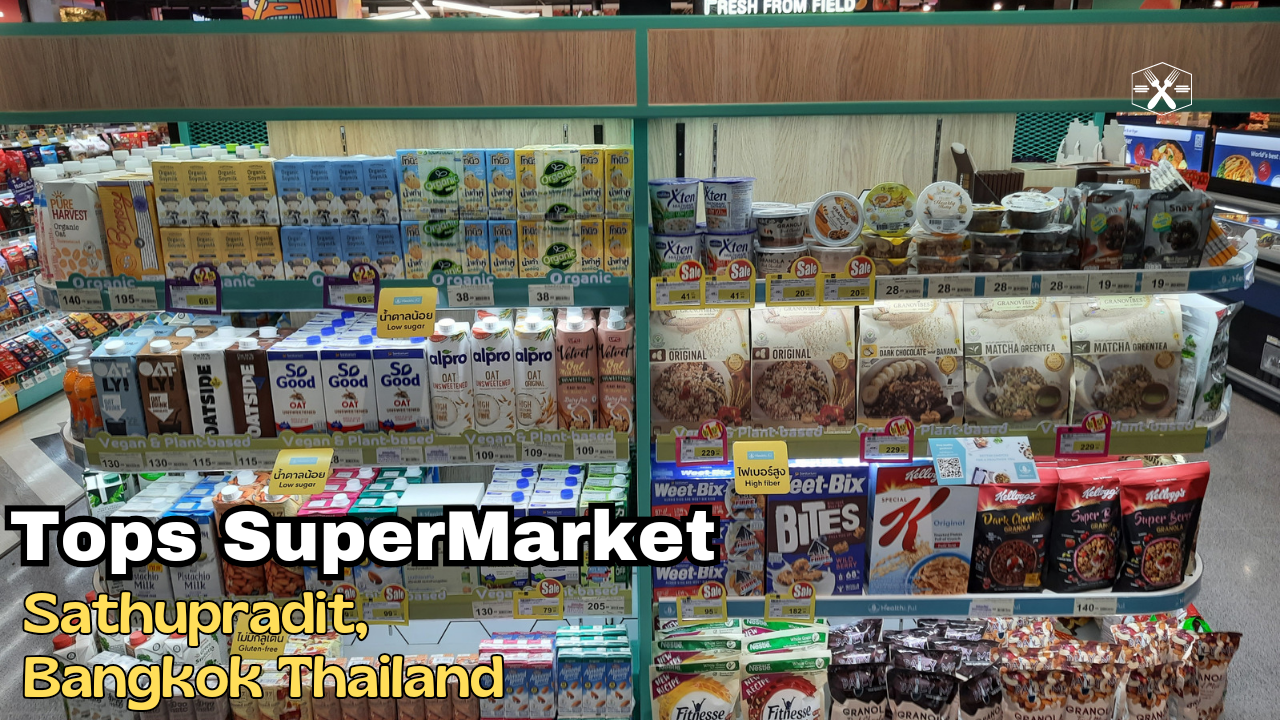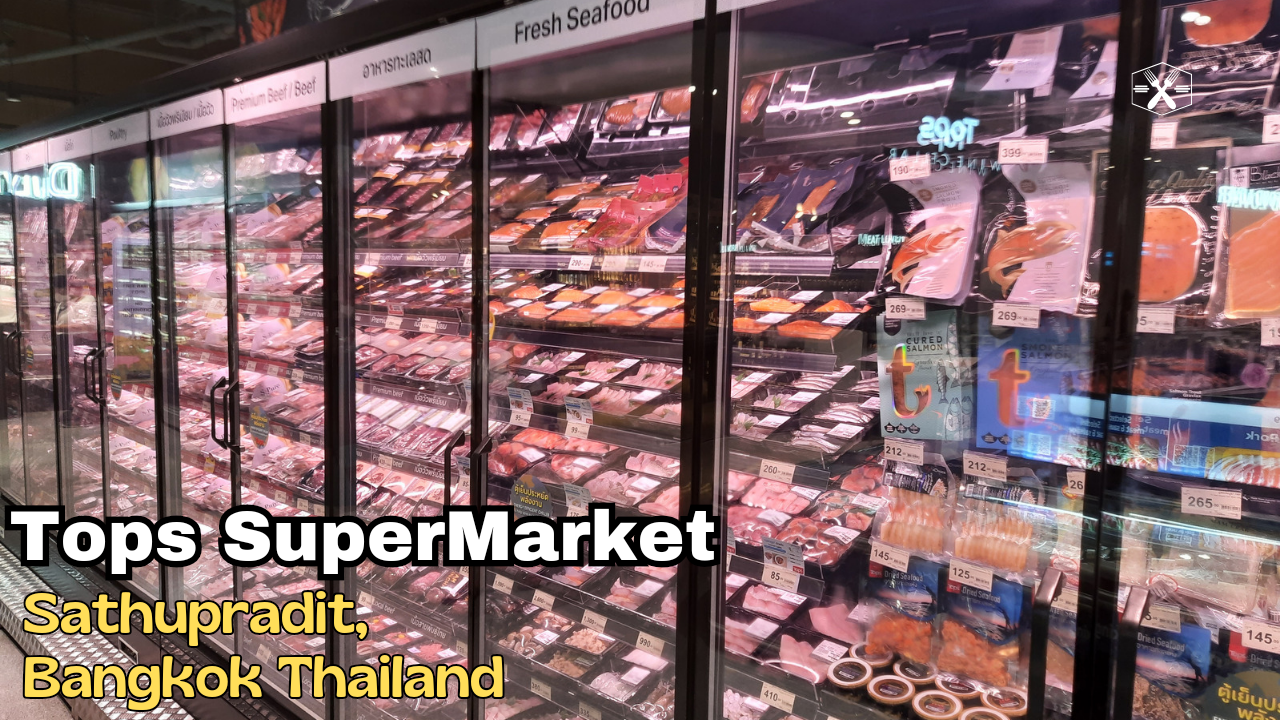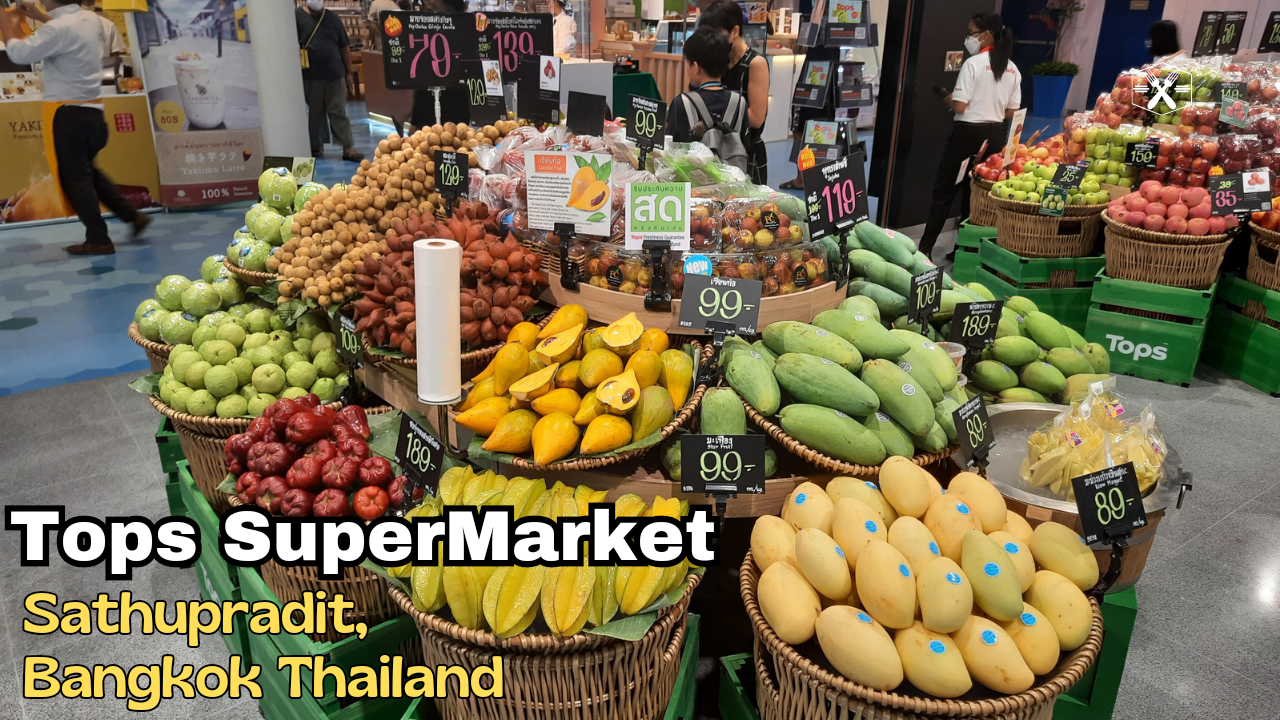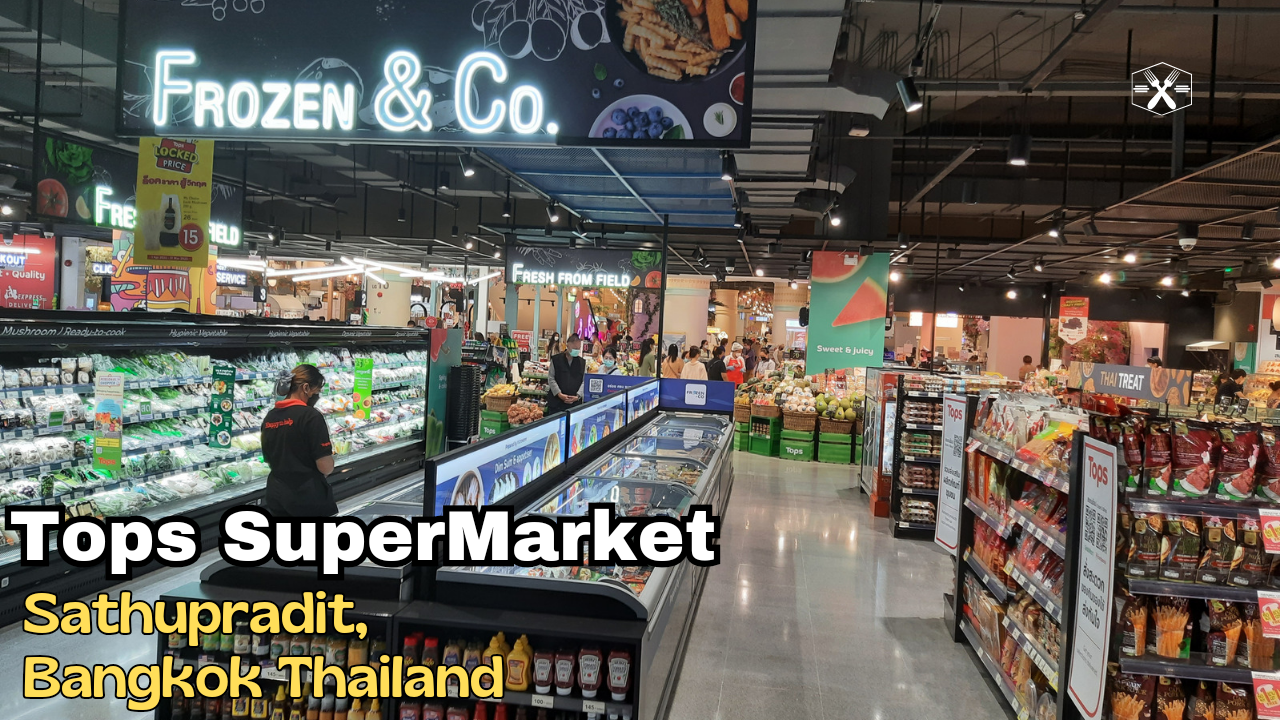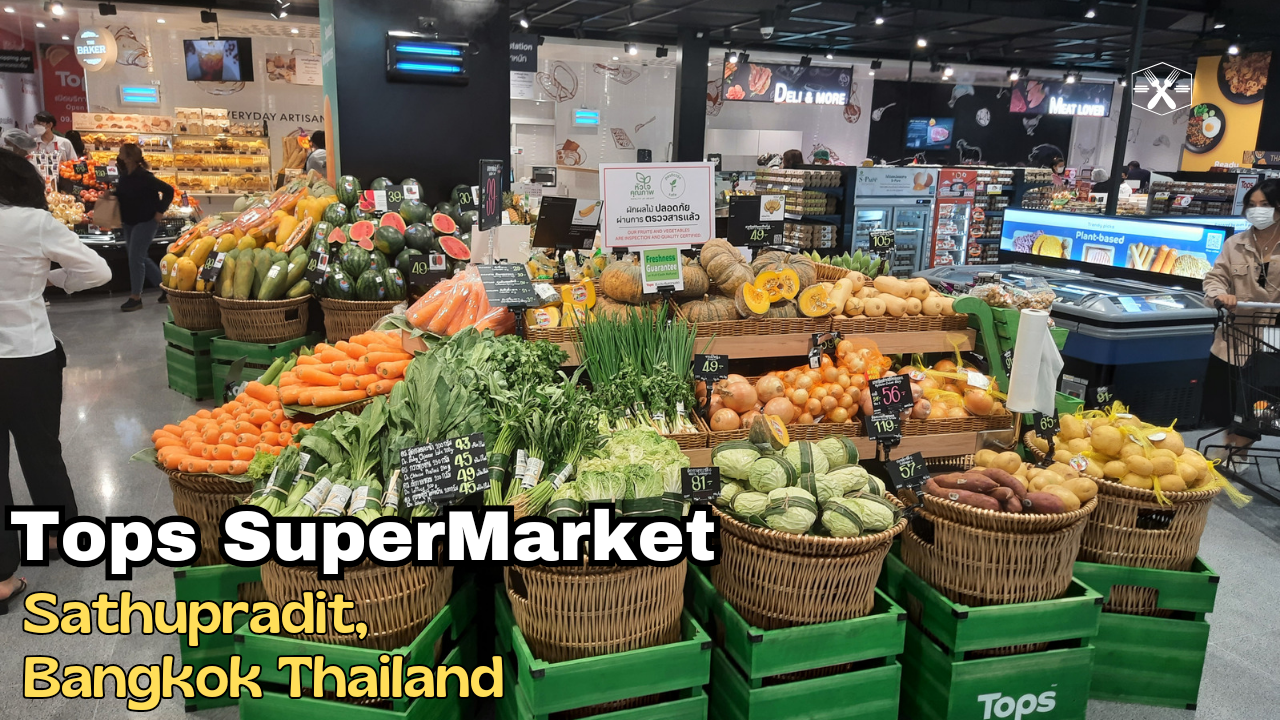 Products At Tops Supermarket
You should expect to find most of these products at all Top supermarkets in Thailand. However the choice of brand, size or flavors could be limited based on the Tops outlet . If you had to talk about the Tops supermarket on the Sathupradit road in Bangkok, Thailand - that is indeed a very big branch of Tops.
Groceries like grains, salt, sugar, pulses, seeds, oats, cornflakes, cooking oils,, butter, sauces, bread spreads, toothpaste and brushes, soaps and shampoos, shaving creams and shaving razors etc
Fruits and vegetables, the variety of these items would increase as the size of the Tops supermarket increases.
Milk and dairy products like milk, yogurt, cheese, mozerella, drinking watert, fruit juices, jams, breads, cosmetic products used in your daily routine. Also available are drinking water and other drinks.
Pens, pencils, erasers, color pencils, marker pens, writing pads, paper clips, envelopes etc
Tops Supermarket On Sathupradit Road
This is one of the bigger Tops supermarket stores that is not, attached to any department store. Opened up just as the COVID-19 pandemic eased in Thailand. An independent premises for this Tops outlet in Bangkok, you have some coffee shops and other stores on the floor that is at the road level. You will need to take the escalator stairs, to go up to the second floor and that is where the Tops supermarket is located.
A huge place, the Tops on Sathupradit road in Bangkok, provides multiple brand and size options, for almost all products. The frozen food section seems to have a more than usual, collection of vegetarian products. Remains to be seen whether, the demand for these vegetarian items will sustain. Possible adjustment to inventories could happen in the future.
The interesting thing about the Tops supermarket in Thailand on the Sathurpadit road in Bangkok is that, it is situated in a locality that has a number of supermarkets or mini markets. The Central department store on Rama 3 Road Bangkok as a big Tops supermarket inside. Also in the area are the Lotuss Rama 3 Road, the Villa Market, Foodland on Rama 3 Road and Tops in Terminal 21 on Rama 3 Road. Sathupradit Road, Rama 3 Road and the Charoen Rat road, have a large number of 7Eleven stores. Having said that, Tops surely has a plan to make things work, time will reveal that.
The 7Eleven stores in the area are not likely to be affected by the presence of the Tops outlet on Sathupradit road. 7Eleven provides some benefits that Tops or even Terminal 21 and Lotuss do not provide. To start with 7Eleven is open 24 hours of the day - everyday. 7Eleven in general provides a fairly large variety of ready to eat food, microwave ovens, ovens are available to heat the food that is sold there. In recent years, many of the 7Eleven stores also offer coffee and other drinks made in the stores.