Jewelry In Bangkok, Shopping The Right Way
Shopping for jewelry in Bangkok by, trying your luck at the numerous stores that sell ready made jewelry is tempting. But if you happen to be an established jewelry seller either online or through various shops and outlets, settling for these off the shelf deals might not be the best way to stock your merchandise. Ready made jewelry is available in a fixed number of designs and styles, the seller tries to please everyone by keeping a few designs suitable for each of the potential markets. Since most of the wholesale Bangkok jewelry is sold by weight, the quality of workmanship, styles and gems might leave a lot to be desired. It is not uncommon for jewelry buyers to pick items that they were not too happy with just to, make up the minimum weight requirement fixed by the jewelry store. If you are lucky, you might end up with a 30-50-20 percentage split. This is 30% of the merchandise purchased is suitable for your market, 50% of the volume is guess work and could do well or crash. The remaining 20% is jewelry that will sit in your inventory, you might have to run a close-out or desperate season-end sale to clear that stuff.
So without complaining about the not so suitable way to shop for your jewelry in Bangkok or Thailand, let's get to the point. A much more effective way to stock your wholesale jewelry business would be to, have the jewelry manufactured in a Thai jewelry factory. But before you take this decision, you will need to do some planning and understand a few issues. Let's come to the biggest worry about ordering jewelry from a jewelry factory, this is about M.O.Q volumes. Traditionally jewelry manufacturers have fixed fairly high minimum order quantities to be ordered for each design or SKU. Most reputed factories follow this policy and if you happen to choose, a small workshop, quality and time commitments are doubtful. When you are saddled with significant quantities for every item ordered, you end up locking capital. Your budget to buy wholesale jewelry also gets limited merchandise in terms of variety and styles.
The way out sounds simple but is easier said than done. Choose a Bangkok jewelry manufacturer that, is well equipped in terms of talent, expertise and skills but, slim in terms of physical size and overheads. This might not be easy but, there is no reason not to try. Manufacturing jewelry with this option, will allow you to get the designs and styles that you are sure will work for your market. And if your wholesale jewelry business caters to multiple market preferences, a slim and smart jewelry factory can fulfill jewelry requirements that cover variety. Keep in mind that, you want a jewelry factory where the management is comfortable with various modes of communication. Email, phone, fax and similar communication lines should be available in the languages that you are familiar with. We are talking about the future, when you could deal with this jewelry factory in Thailand without having to be physically present in the country. Just email pictures and detailed specifications, call when required or communicate with more cost effective modes that the internet offers. You leverage technology to run a cost effective business, this is possible only if your suppliers can work with the same communication lines.
The above information should draw the interest of every wholesale jewelry buyer, make sure that you mark this page and keep it for future reference. If we ever come across a compact and efficient jewelry manufacturer in Bangkok or Thailand, we will post the reference below this page. You can communicate with the provider and work on a mutually beneficial relationship. Remember that every market in any industry will only get more competitive and jewelry being a luxury accessory, will call for smart business moves and innovation to sell.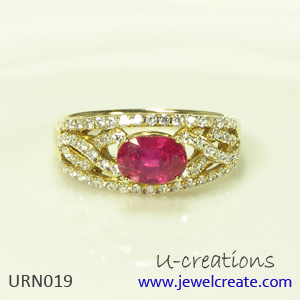 Don't Buy Jewelry
Ucreations is a jewelry factory with a forward thinking approach. The professional management has set up a jewelry manufacturing unit that, is high on skills and expertise. The factory is able to efficiently execute a jewelry orders in a wide range of styles and designs. The amazing thing about this jewelry provider is that, M.O.Q volumes are fixed at very moderate levels. The factory is situated in the business promotion zone at Gemopolis, Bangkok. Since each production unit in this zone is well screened before it is allowed to operate, you have no worries related to reliability and reputation. So don't buy jewelry, get it manufactured at Ucreations ... more.