Fine Dining, Betong 888 Thai Food At Brisbane
Thai cuisine has a flavor that is globally appreciated, Australia has its share of Thai food lovers and their number seems to be growing each year. You can enjoy a sumptuous array of authentic Thai food dishes in one of Brisbane's best known restaurants, The Betong 888. Get the true taste of Thai food in an ambient and yet casually friendly atmosphere, welcome to a moment where time stands still and life is all about pandering your palate.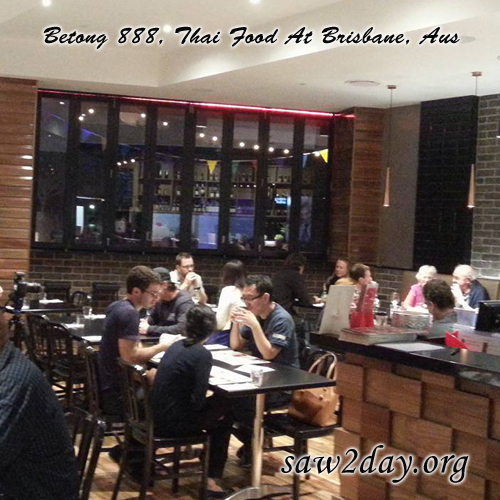 Authentic Thai Food, Brisbane Australia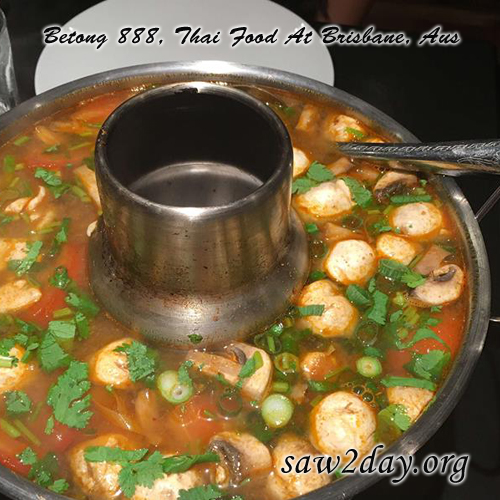 Betong 888 Thai Restaurant In Brisbane
We handpick the finest ingredients and prepare each dish with care and attention to ensure that, you have the perfect dining experience. Thai food is all about flavor and spice, most recipes originated in the royal palaces where nothing but the best is served. A variety of chilies and peppers are common to many lip smacking delicacies, you can let us know just how hot and spicy you like your food to be.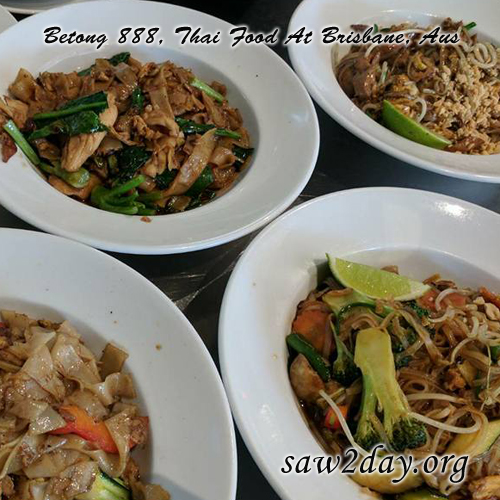 Thai Restaurant In Brisbane, Betong 888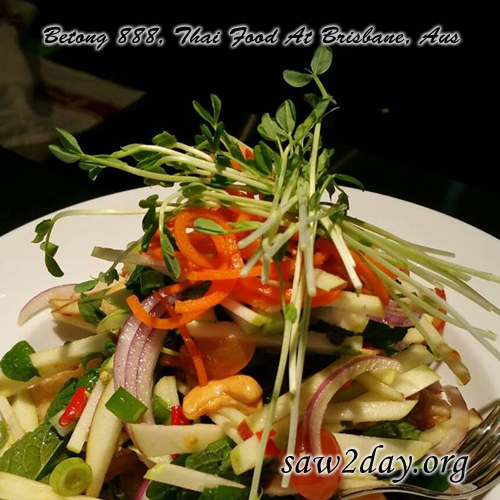 Eat Thai Food At Betong 888 In Australia
The Betong 888 menu is adorned with the most popular Thai food dishes. A range of seafood, meat and poultry items are available for you to choose from. Tom Yum the hot and sour Thai soup, has been consistently rated by CNN as one of the top 10 foods in the world. We at Betong 888 can proudly claim to serve the finest Tom Yum in Australia, you can choose from a few variations when ordering this soup.
You can count Betong 888 as one of the finest Thai food dining places in Australia. Whether you plan to dine alone or bring along your family and friends, our Thai restaurant in Brisbane is bound to be a pleasant experience. Enjoy the true taste of Thai beer as you treat yourself to the expertly cooked dishes.
We will be honored to have you as our guest and you, can be proud that you selected the best place to fulfill your desire for the finest Thai food in Brisbane and Australia.
BETONG 888
39 HERCULES ST.
BRISBANE, QLD 4007
AUSTRALIA
Call: +61 7 3268 4880
11 AM To 11 PM